So many artists use and endorse the pok!
Whether you use it with a digital audio workstation or with video streaming, for podcasting, learning or teaching, the pok frees your hands and adds efficiency and space to your workflow.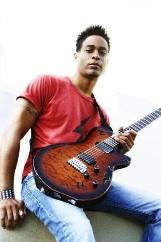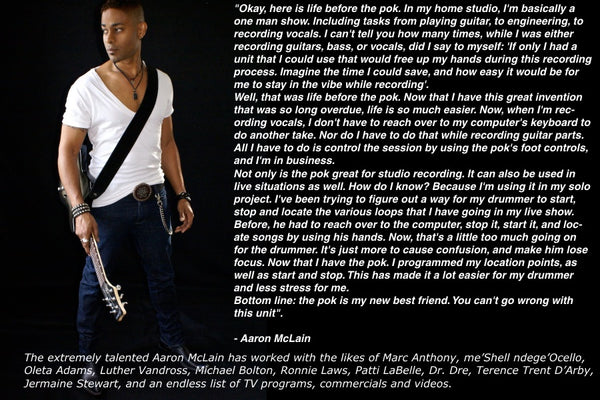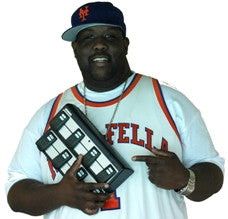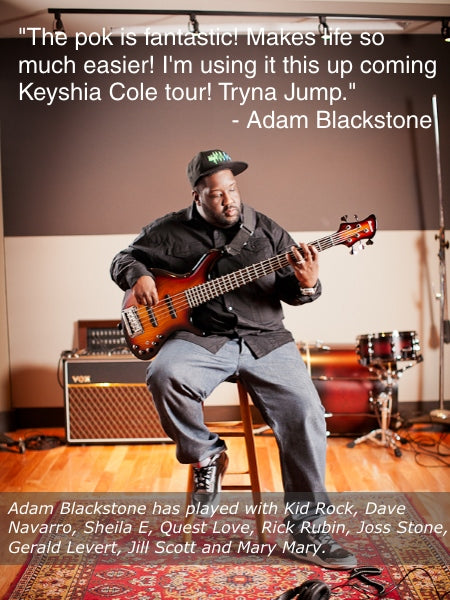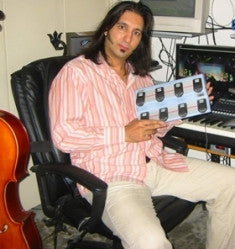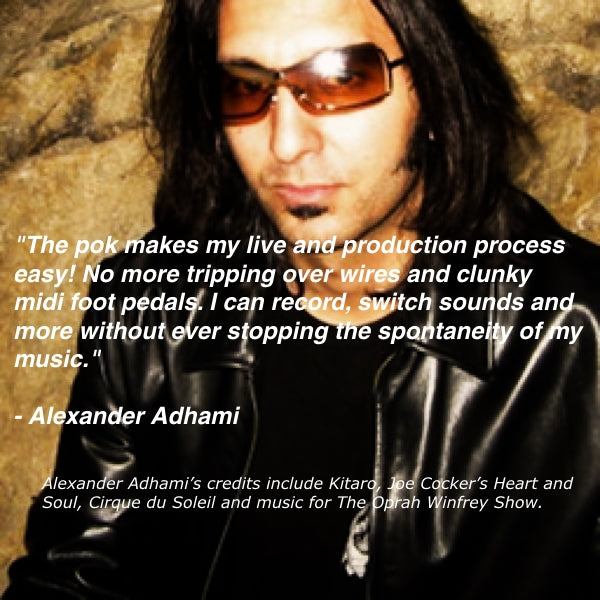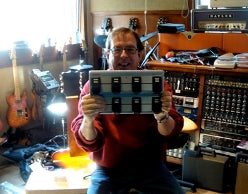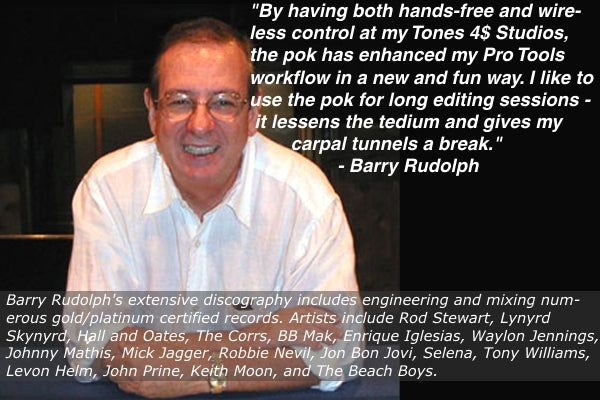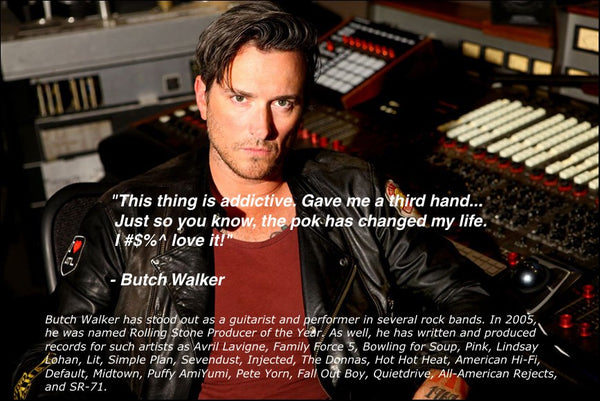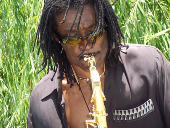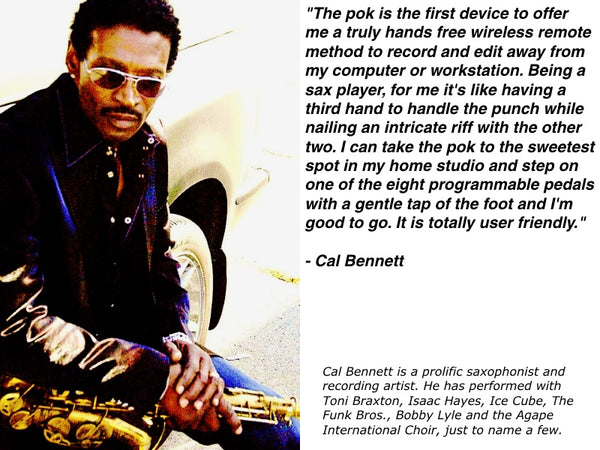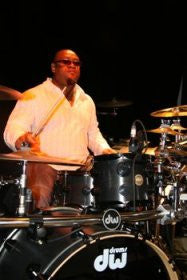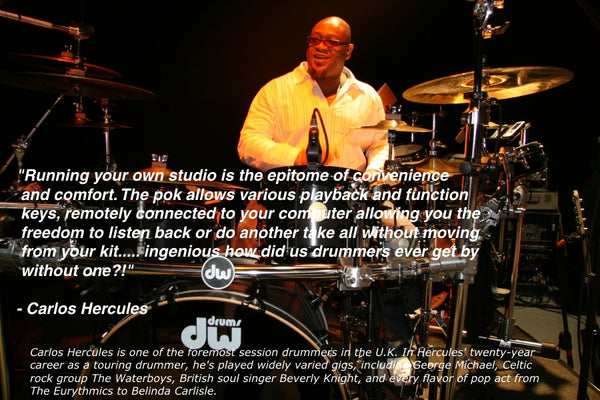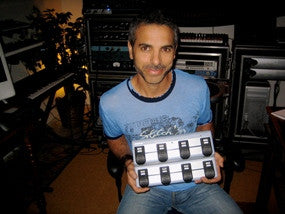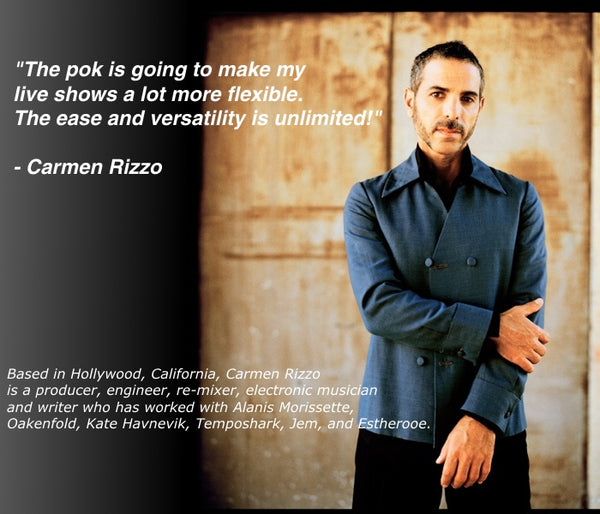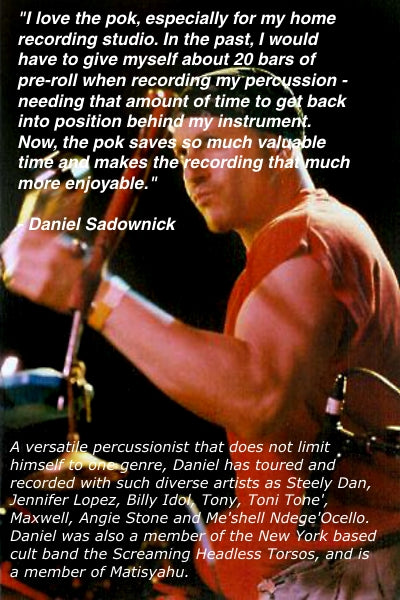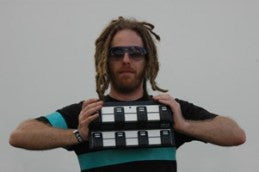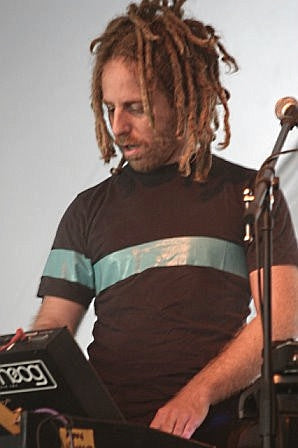 Didi Gutman is best known as keyboardist, composer, arranger and
producer for the Best Electronica Grammy Award-nominated Brazilian
Girls.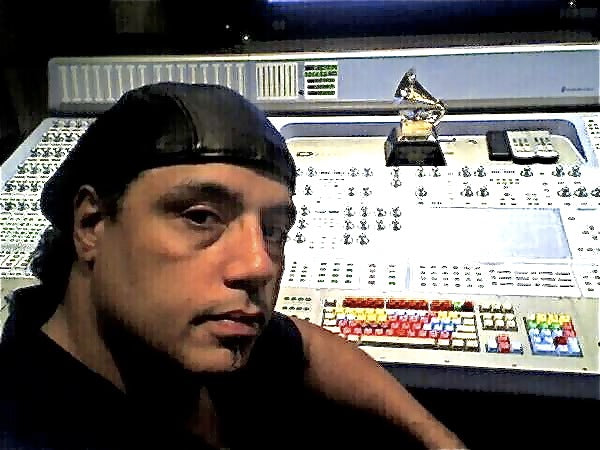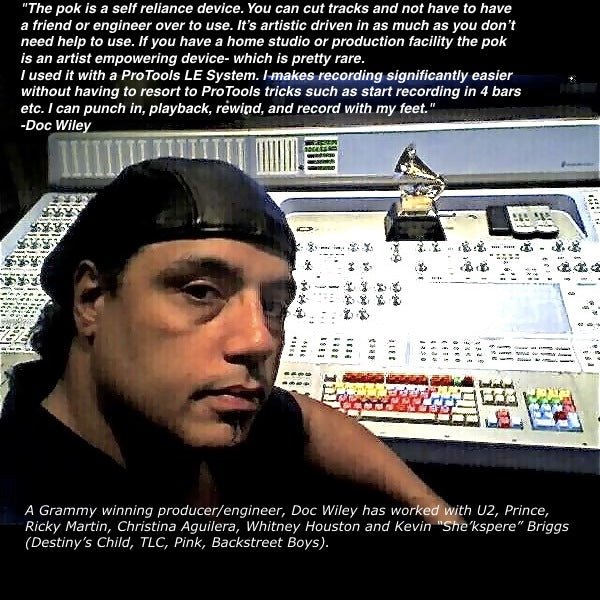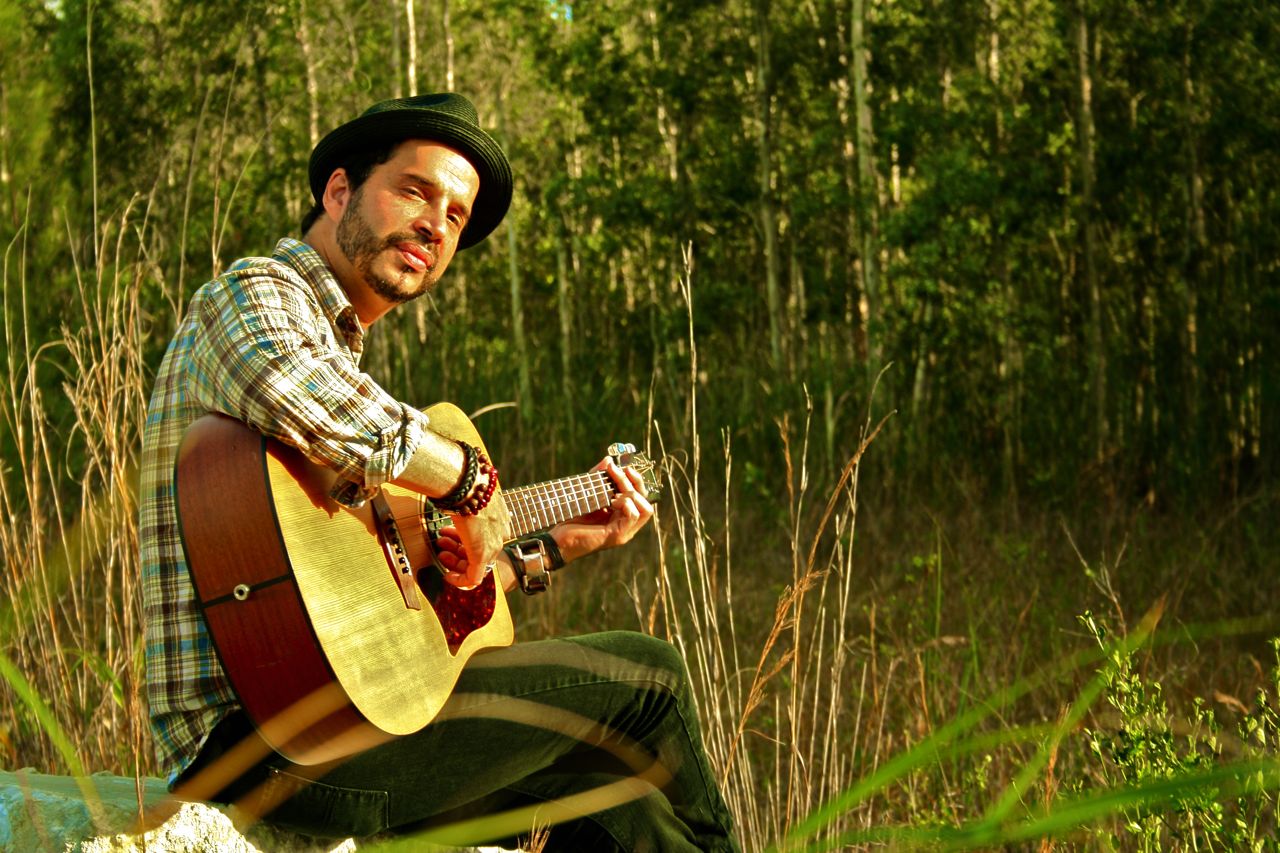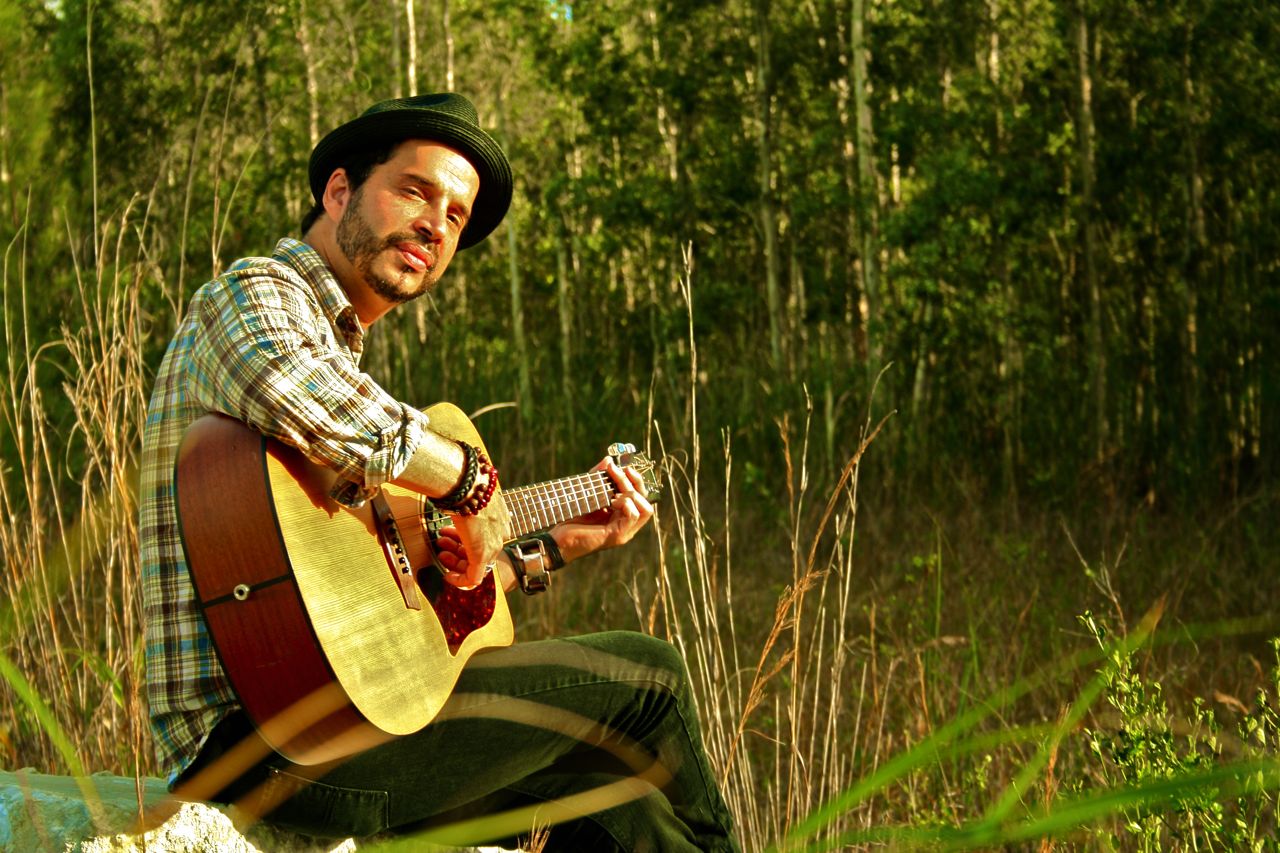 I've used the pok and it is truly a very cool piece of gear. It frees up the stop and go of a recording session.
Elsten Torres has had his songs recorded by such artists as: Julio Iglesias Jr. and Alejandra Guzman. Elsten Torres, performer and songwriter, continues to play a major role in the evolving music scene in Miami and abroad.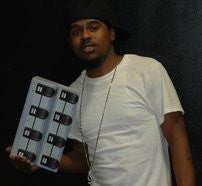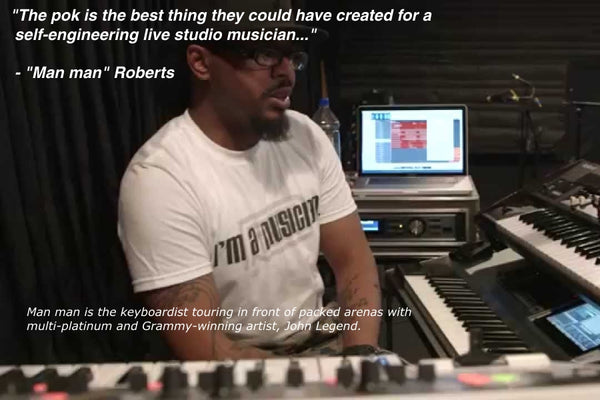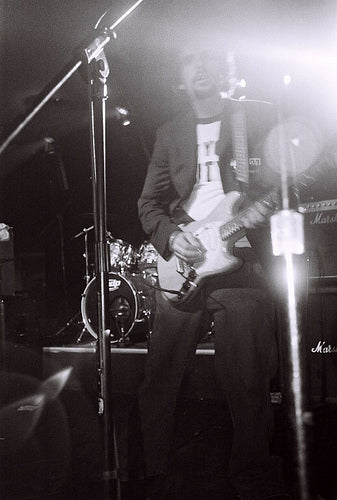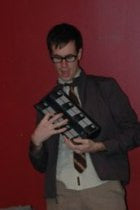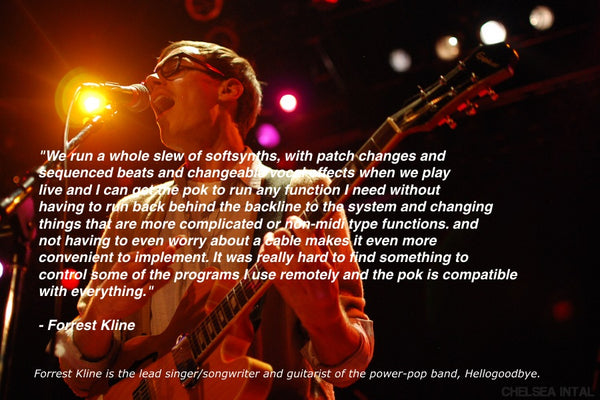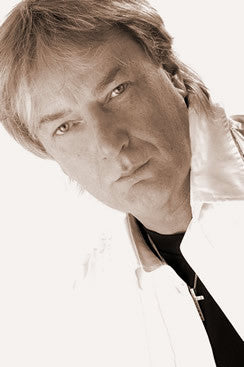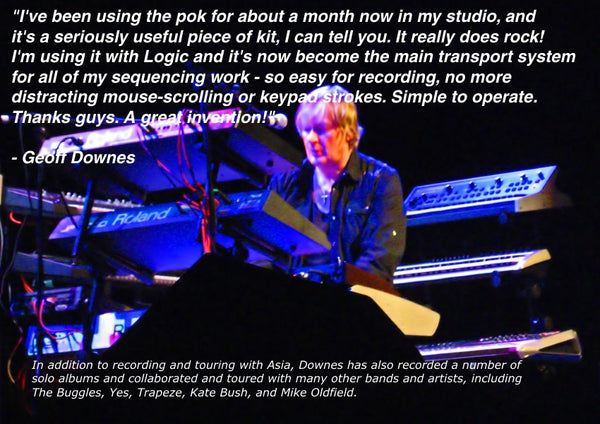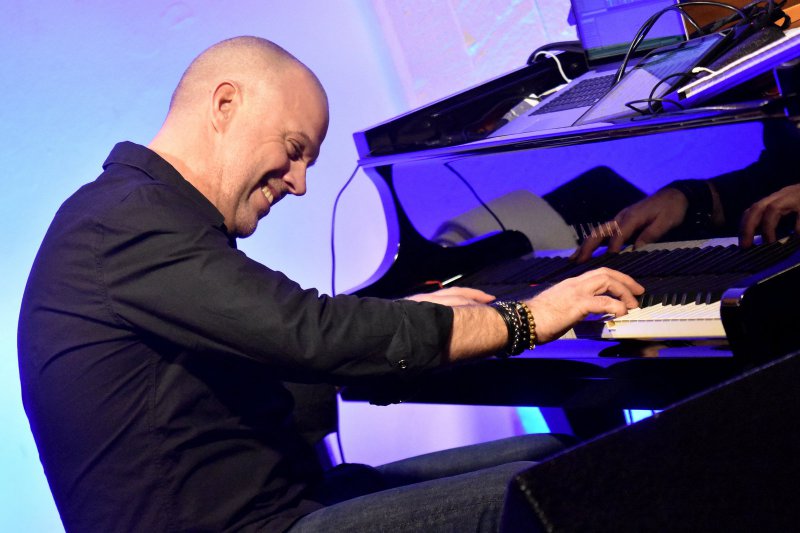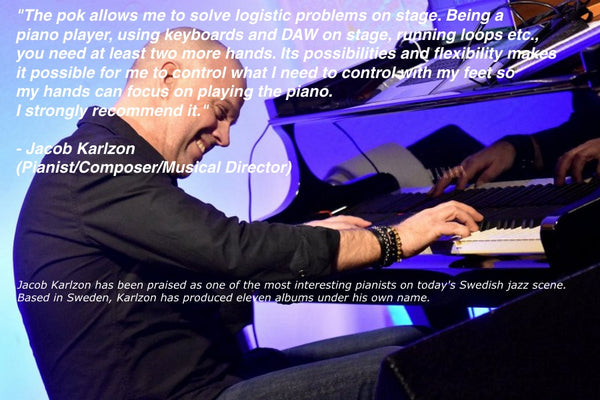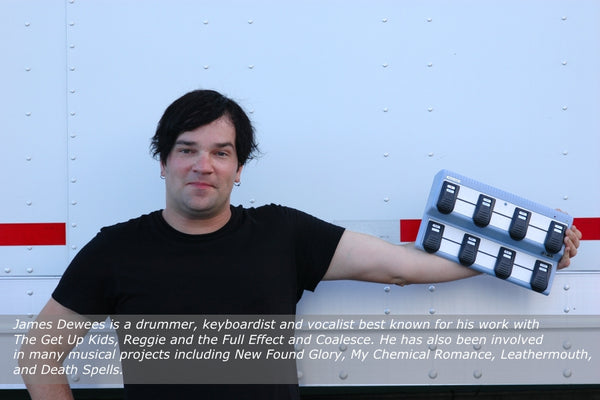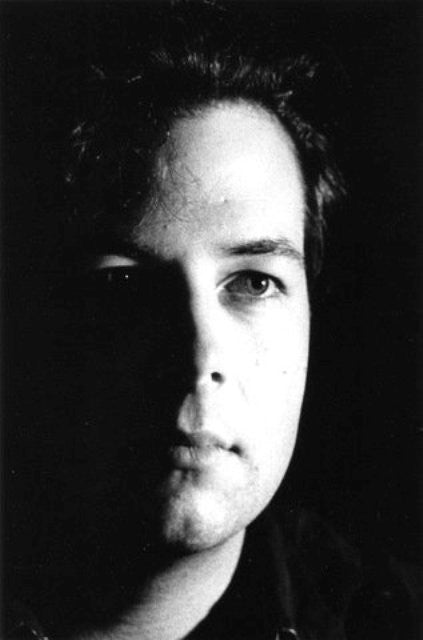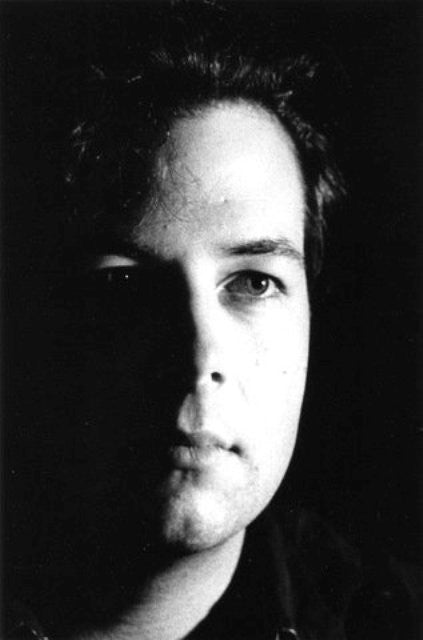 I think it's a great addition to any computer setup.
In addition to a series of successful LP's, James Lumb has produced hundreds of live concerts, appeared in and scored for feature films, television, theatre, and radio productions. He is also an accomplished public speaker.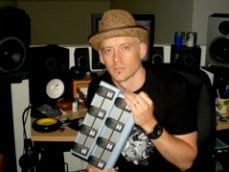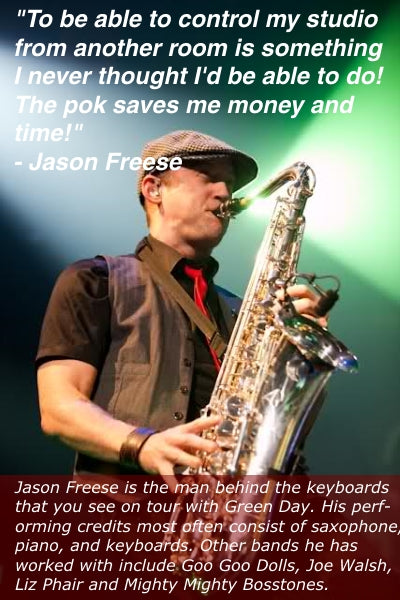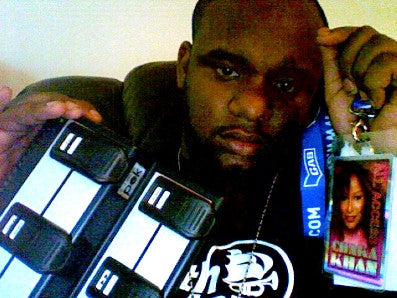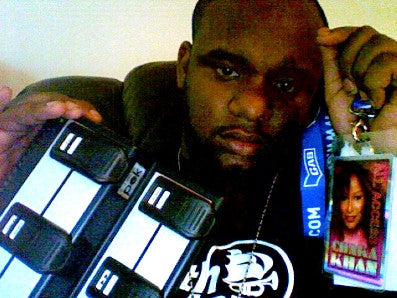 The pok is like having your own personal engineer at your FEET.. I love the feel and the response!!! It's in my arsenal forever!
Keyboardist, Arranger, and Producer Javad Day has worked with has arranged, appeared on records, or has shared the stage with the likes of: Kirk Franklin, Mary Mary, Kanye West, Fantasia Barrino, Chaka Khan, Prince, Shiela E., Stevie Wonder, Ray Chew, Yolanda Adams, Jimmy Jam & Terry Lewis, Backstreet Boys, and more.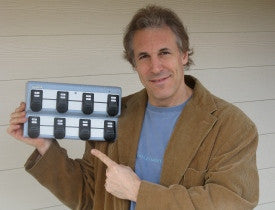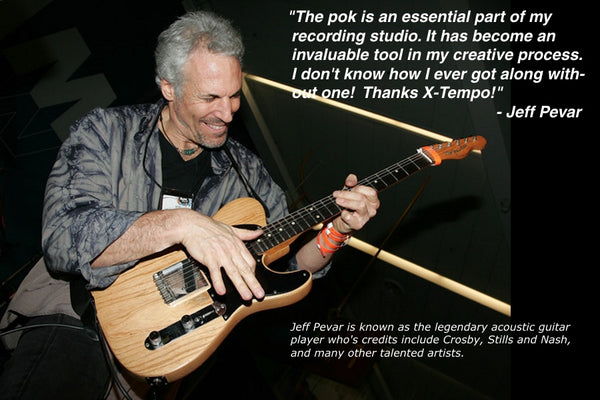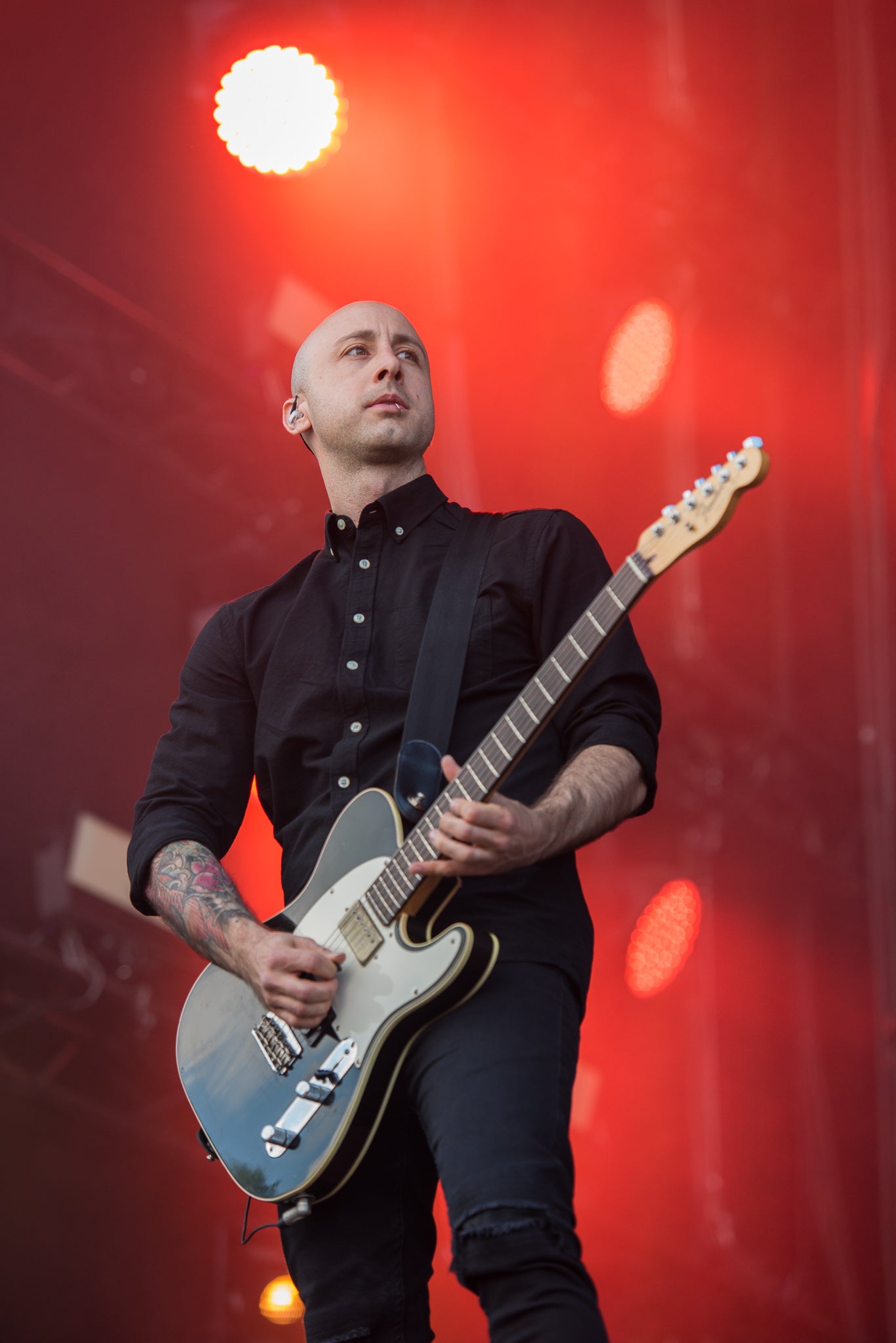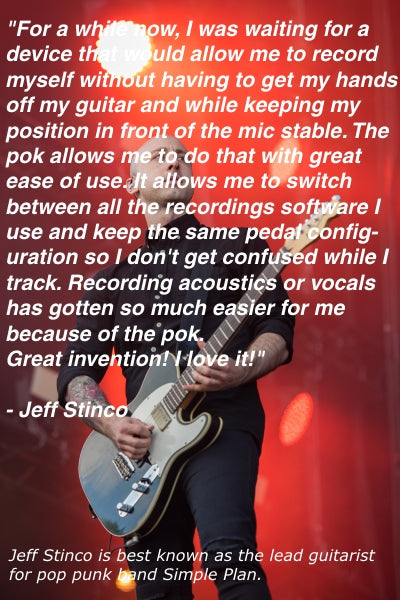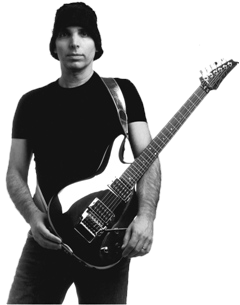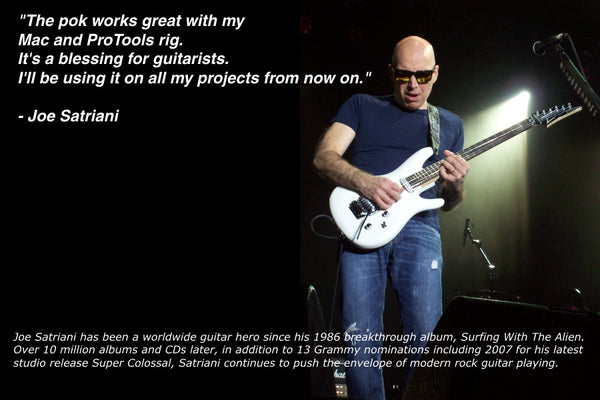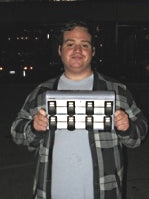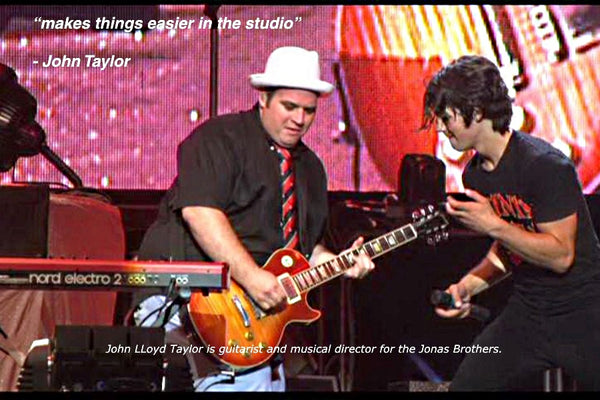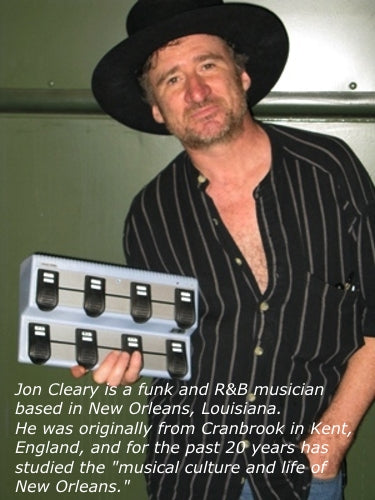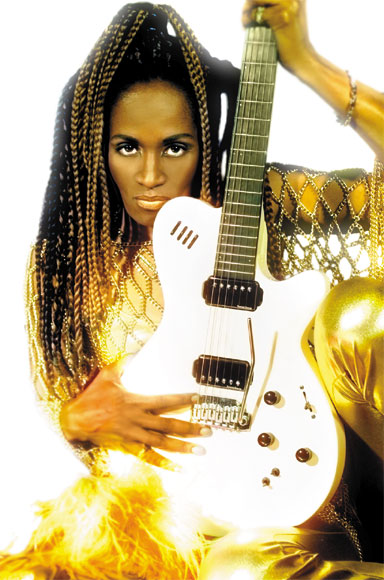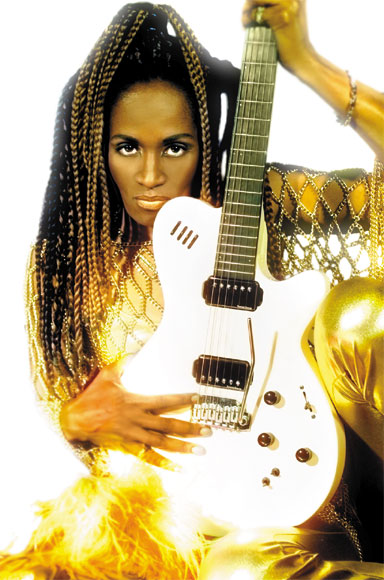 The pok allows me to control Digital Performer in the quickest way possible - with my foot.
Guitarist/Vocalist/Composer Kat Dyson has toured and worked with Prince, Sheila E, Zucherro, Cindy Lauper, Dave Stewart, Jeff Healey, Paul Shaffer, BB King, Jimmy Vaughn, Mavis Staples to name a few.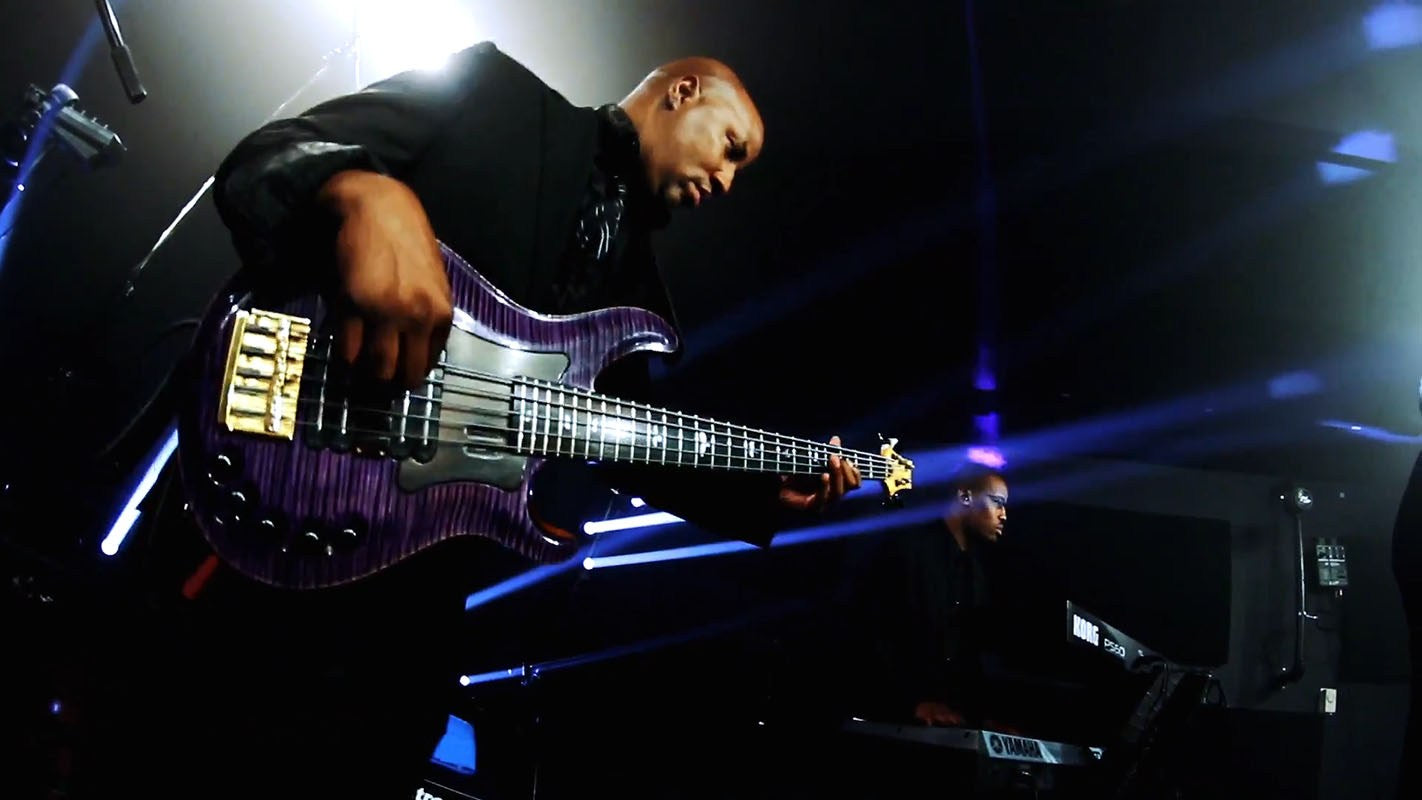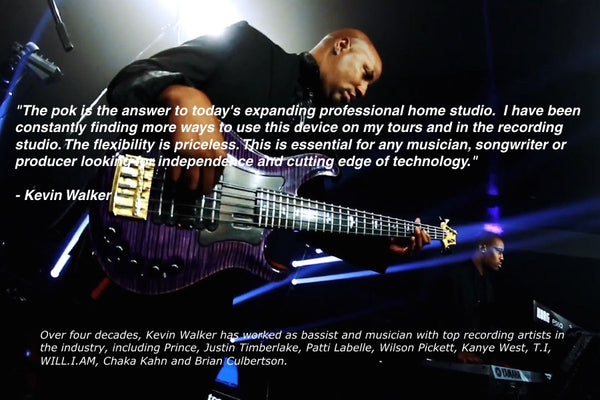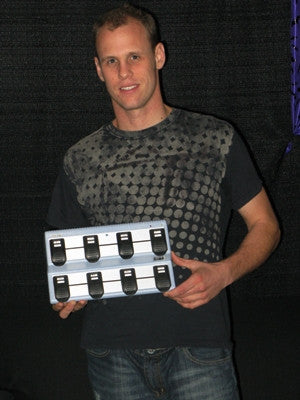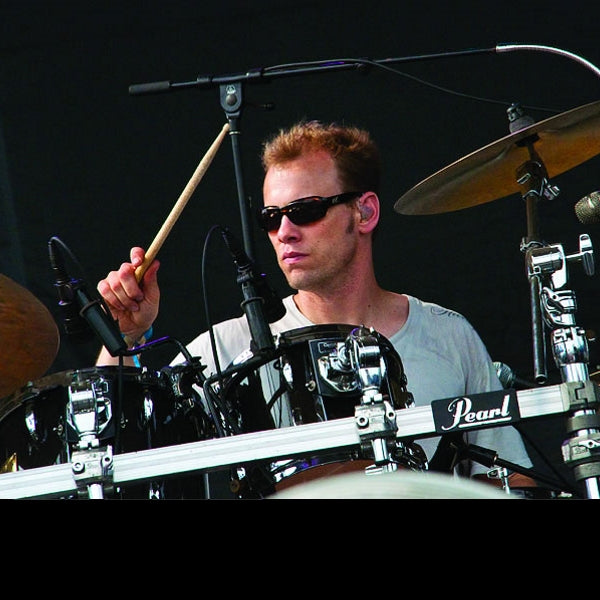 Drummer Kris Myers works as a studio musician in Nashville for various projects.
He continues to play with musicians such as Mike Keneally, Bill Evans,
Jeff Coffin, and Billy Strings on a variety of projects in both the
Nashville and Los Angeles area.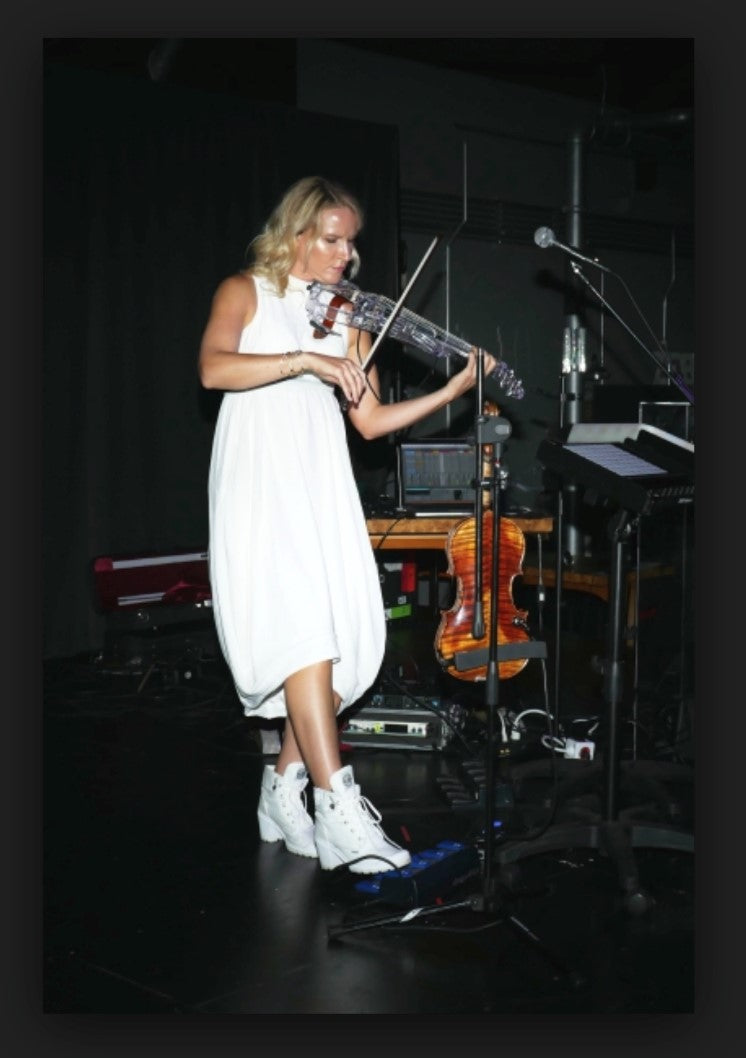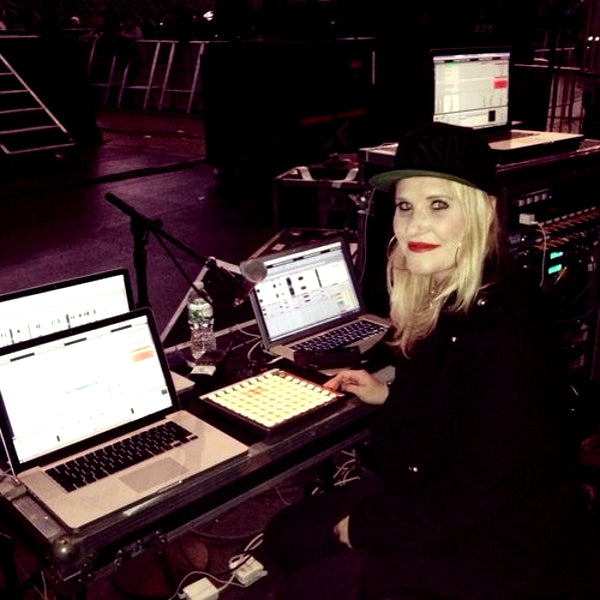 Laura Escudé is a producer and sound artist creating magic through
music, tech, and consciousness. She is an innovator, entrepreneur, and
live show designer with a deep understanding of complex technology and a profound passion for music and art.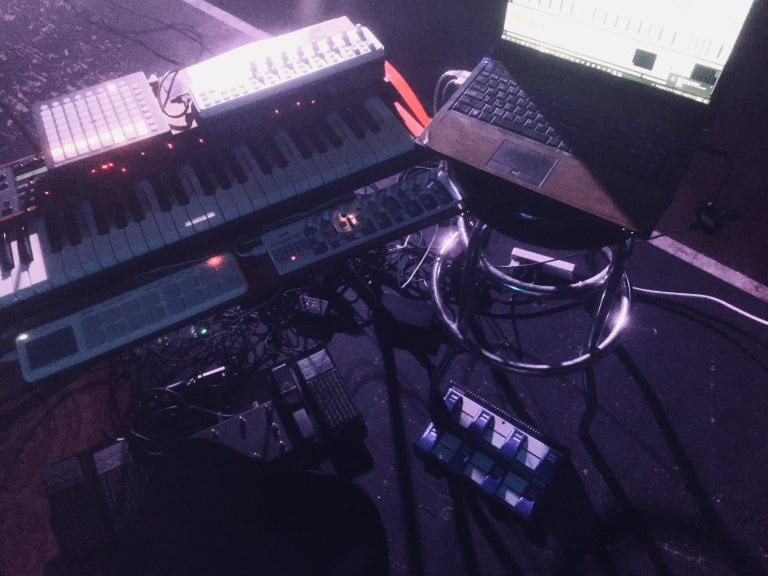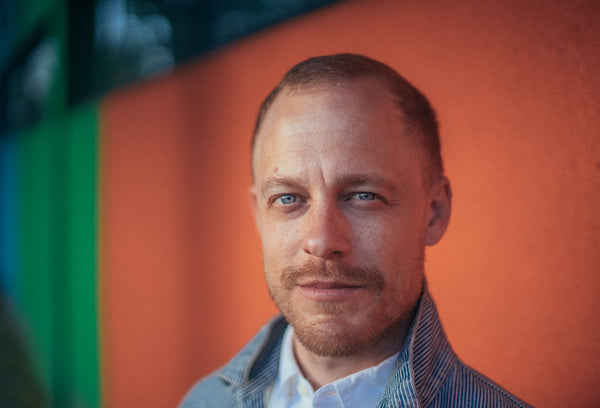 Luke Wyland has been touring/releasing albums internationally, Scoring films, commercials (Coke, American Airlines, Subaru, and more),
amongst other things since 2006.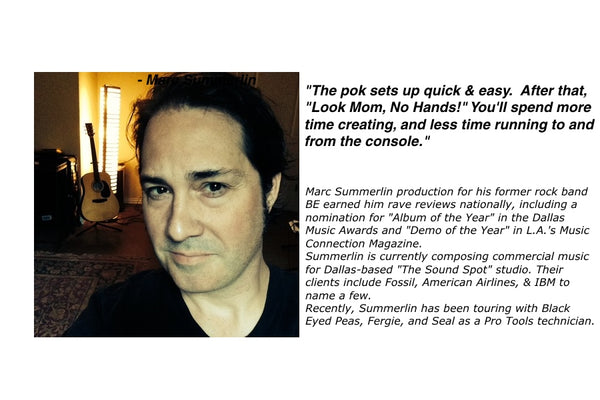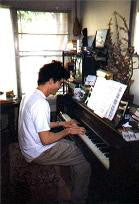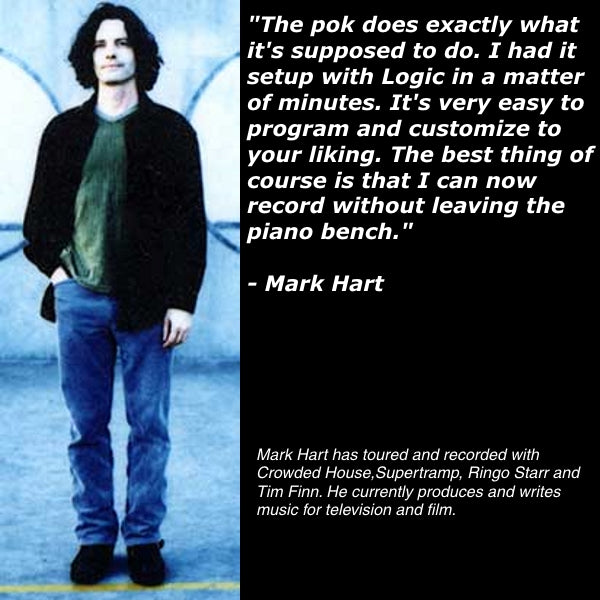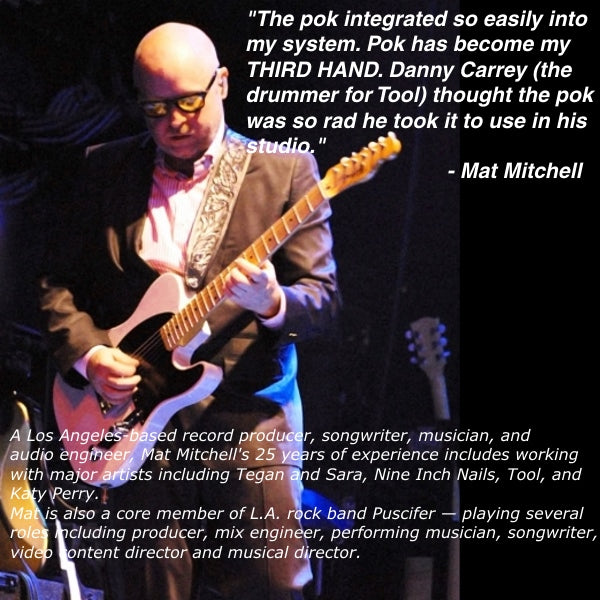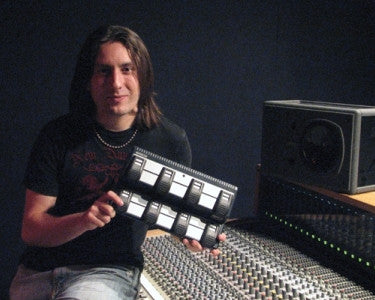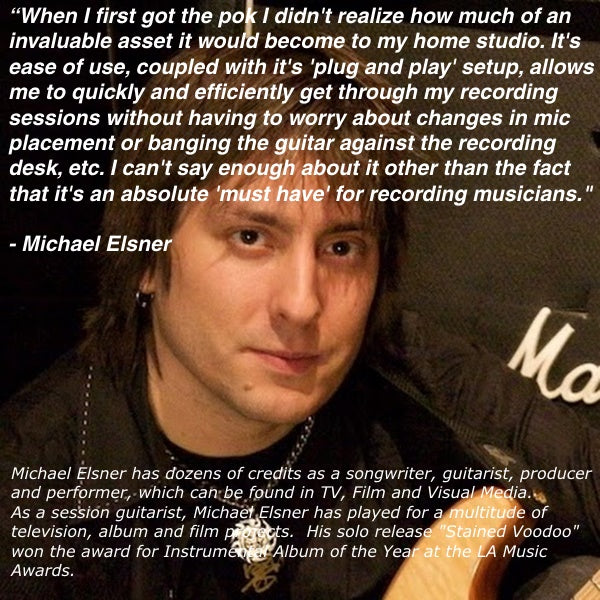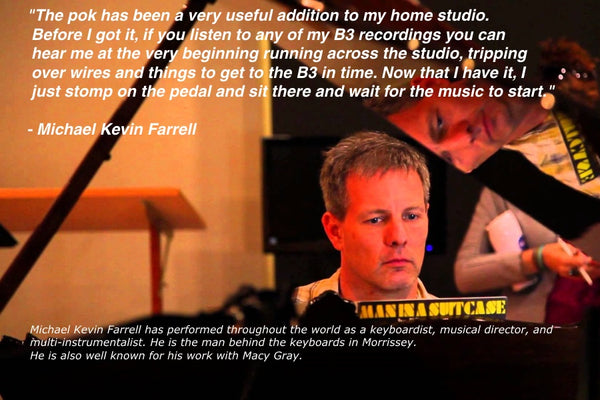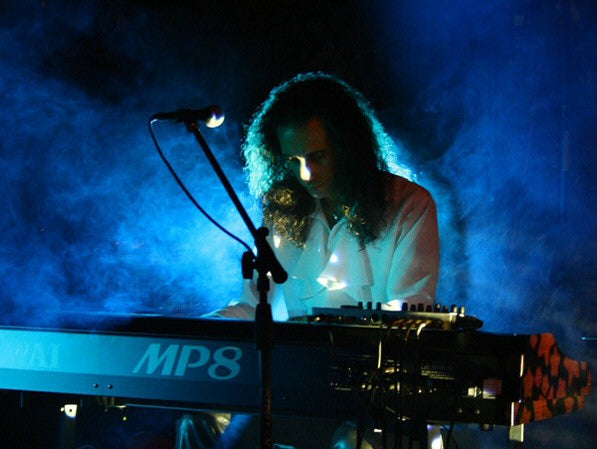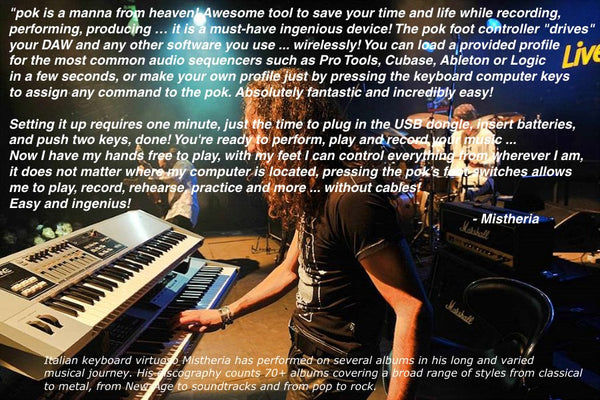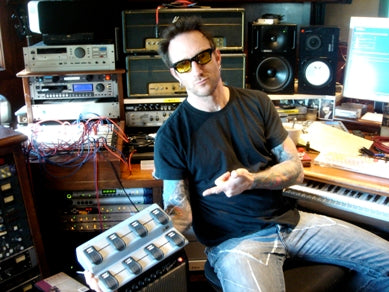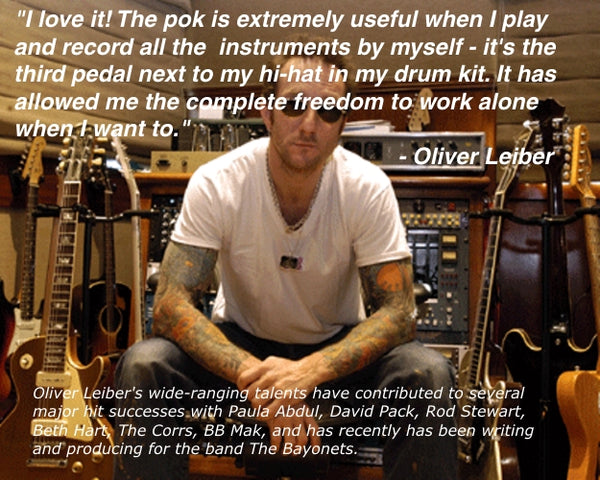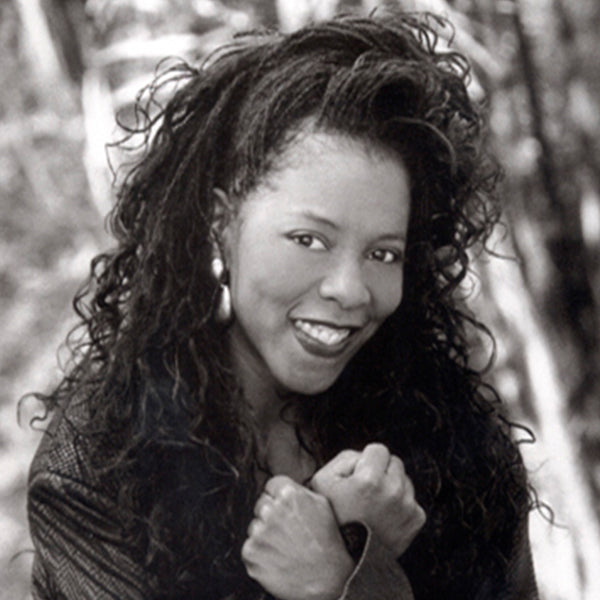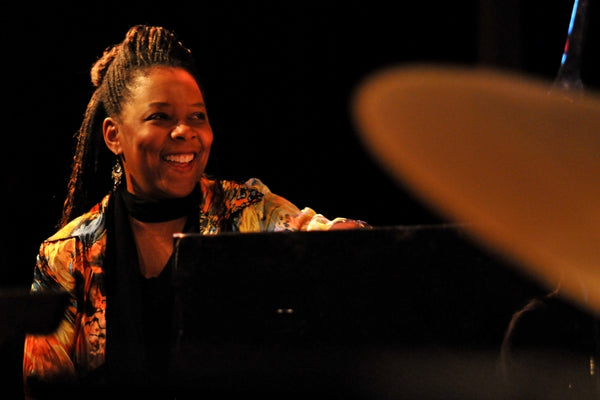 It's about time that somebody would act on putting something so obviously needed and useful in the market place for musicians who use computers, sequencers and the like, while also needing to play.
Patrice Rushen is renowned as a Keyboardist/Singer/Songwriter/Arranger/Musical Director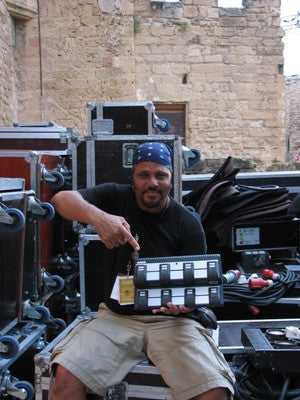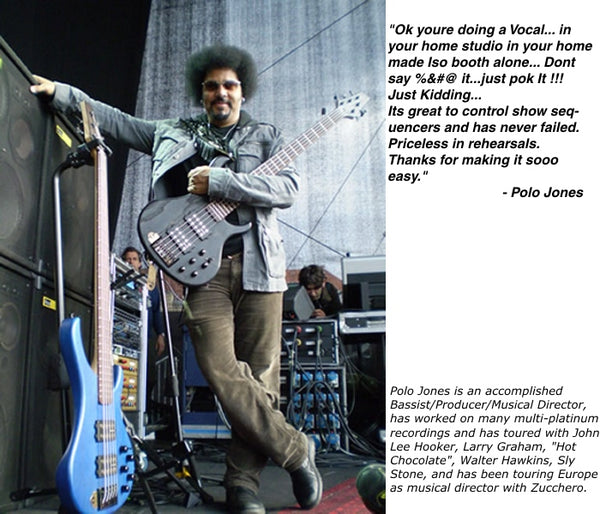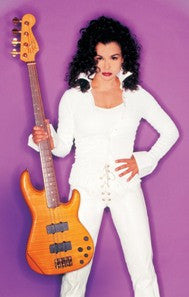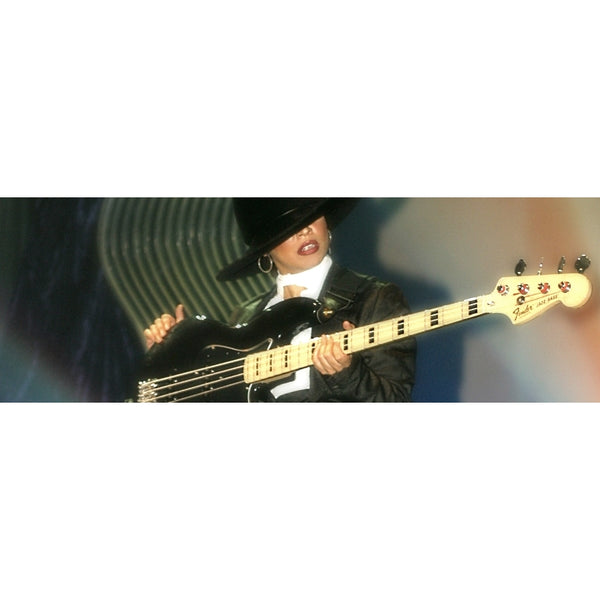 The pok is a great addition to my ProTools studio because it allows me to record and punch bass tracks virtually hands free.
Rhonda Smith is world renowned as a gifted bass player and vocalist. She has worked with Prince, Beyonce, Justin Timberlake, Sheila E, Erykah Badu, Chaka Khan, Patti Austin, Patrice Rushen, Brenda Russell, Lee Ritenour, Larry Graham, Patti Labelle, Little Richard, Najee, Candy Dulfer, Kirk Whalum and George Clinton, to name a few.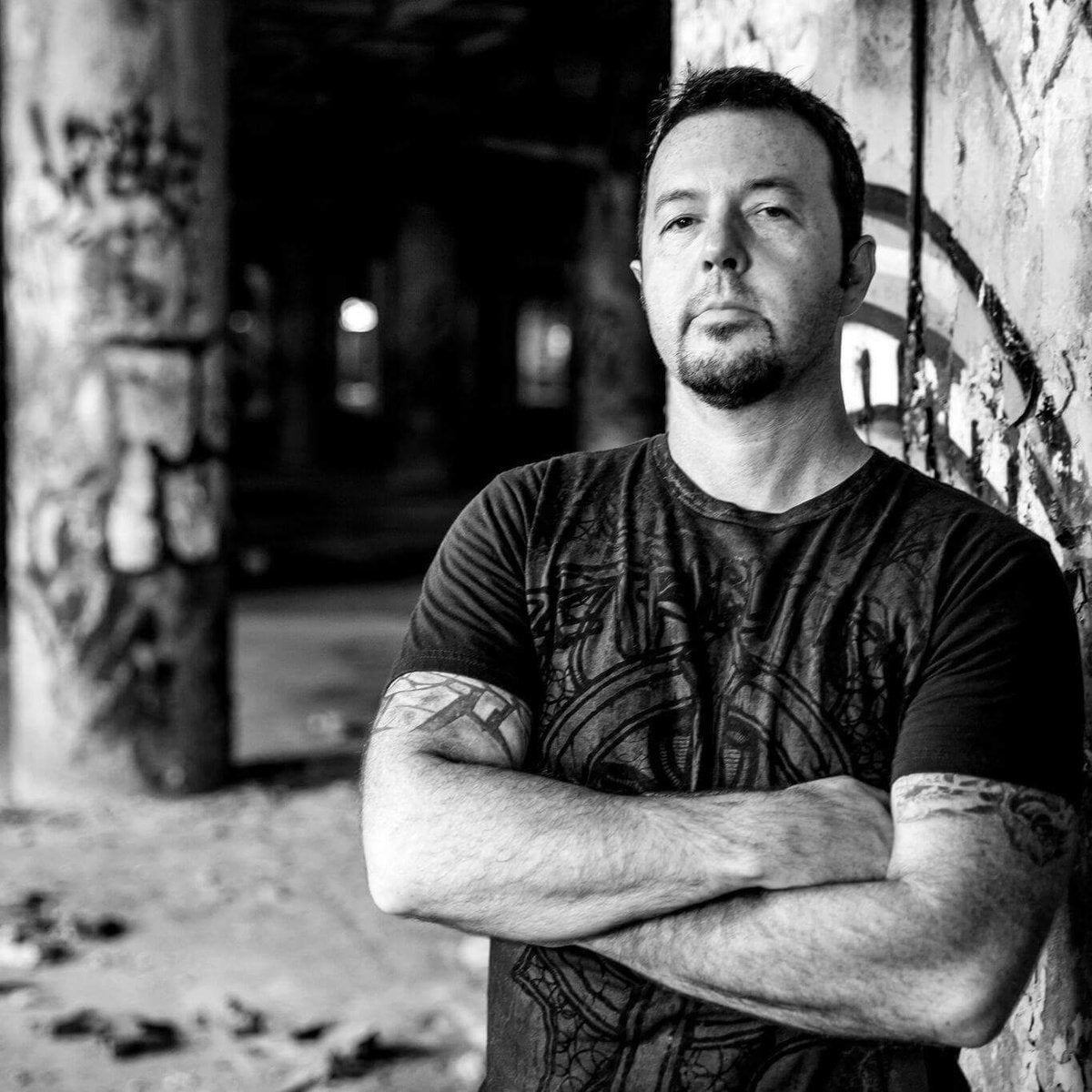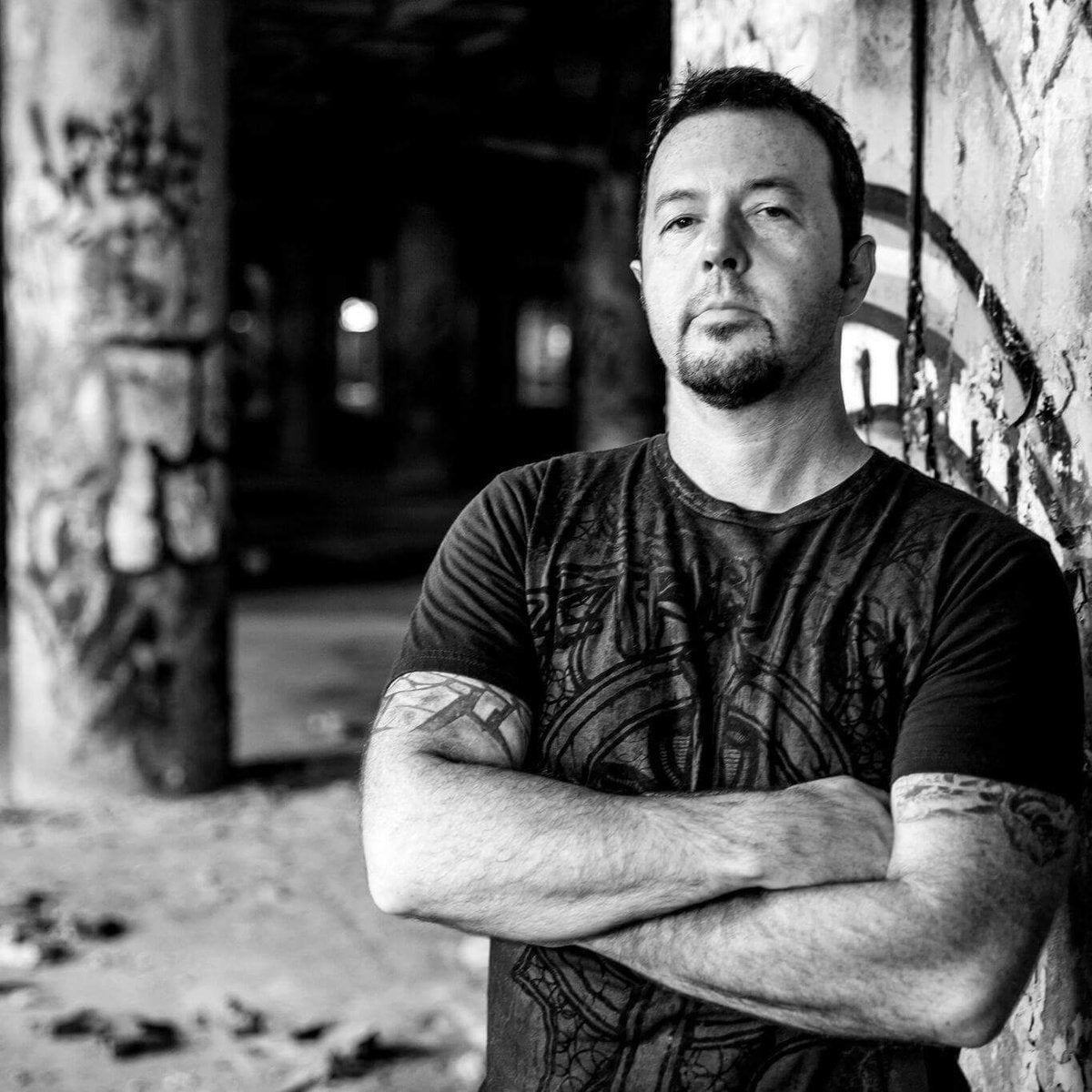 "Loving the versatility of the pok both for studio and hands free live control of our audio / midi /video sequencing rig!!!"
Rob Singleton is the vocalist guitarist, and programmer for Detroit-based band Treble Bleed.
You can check them out at www.treblebleed.com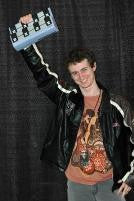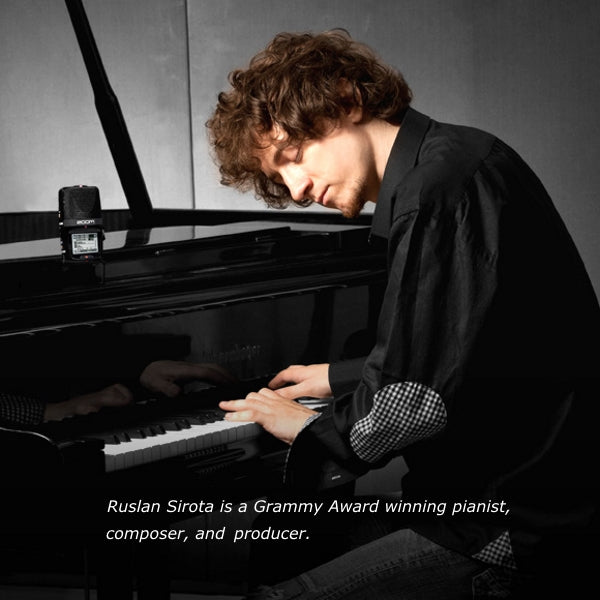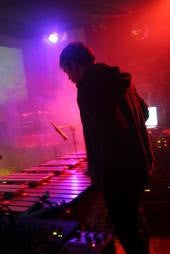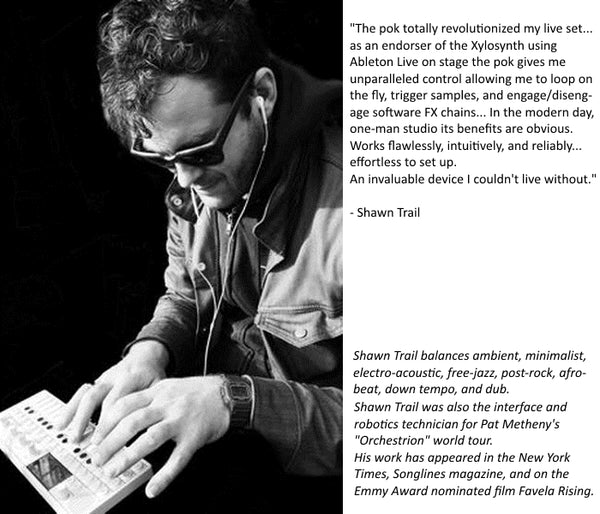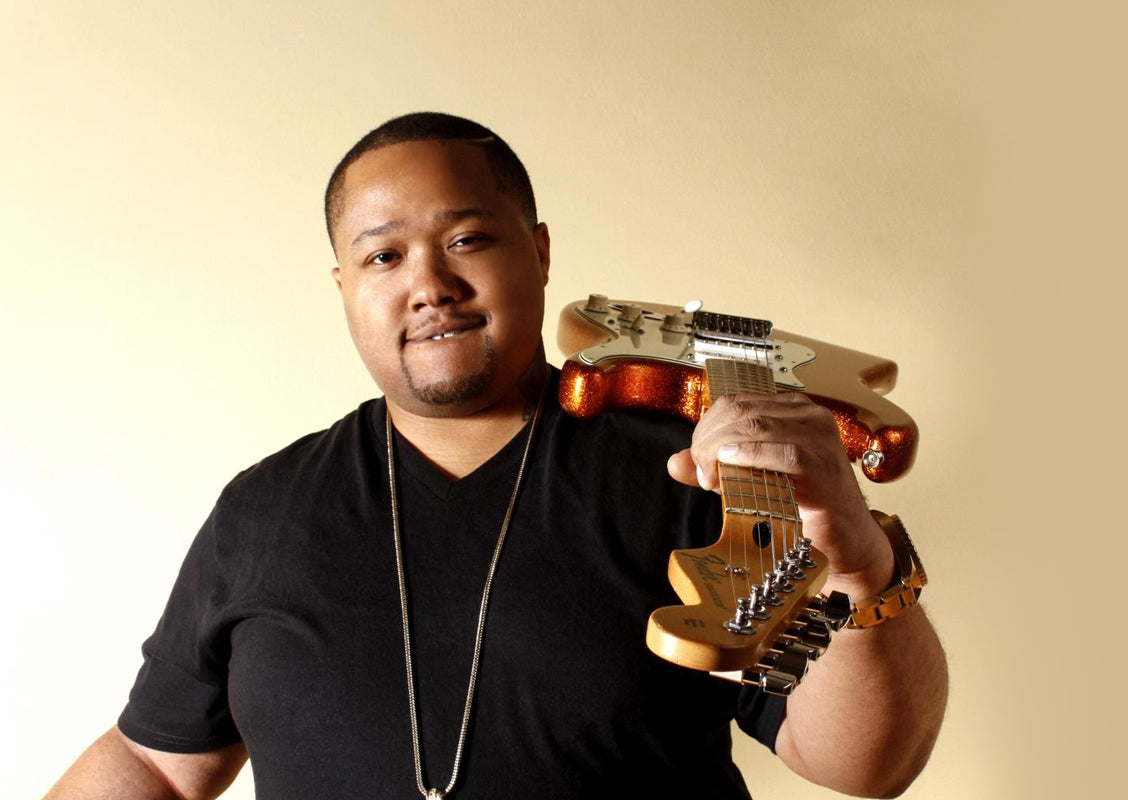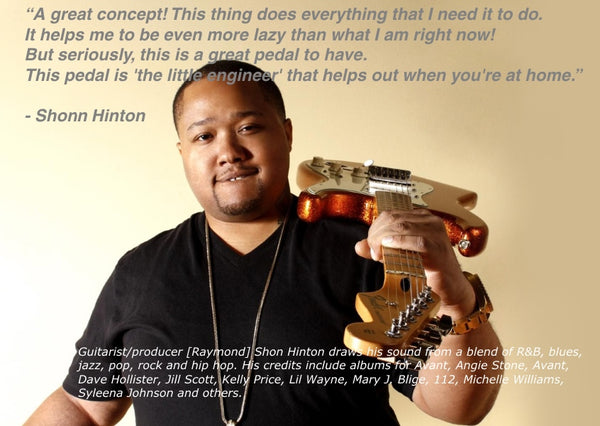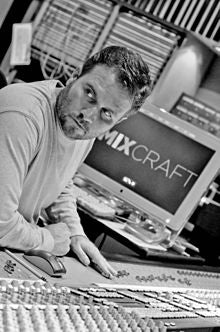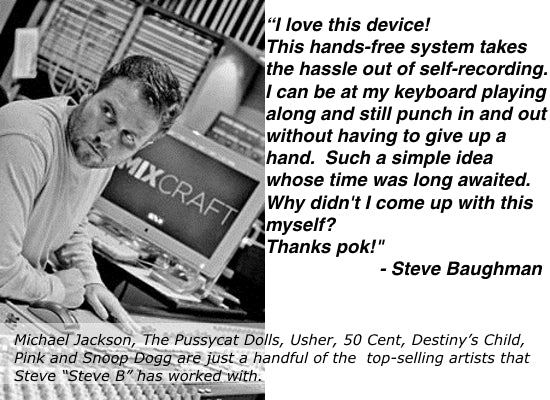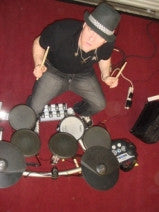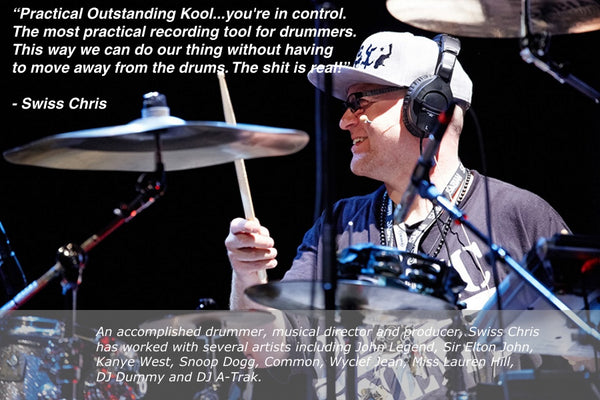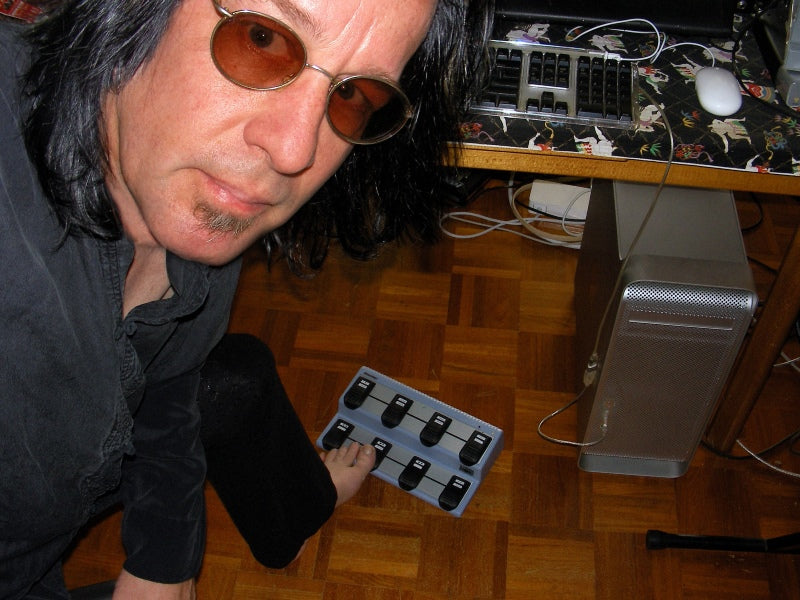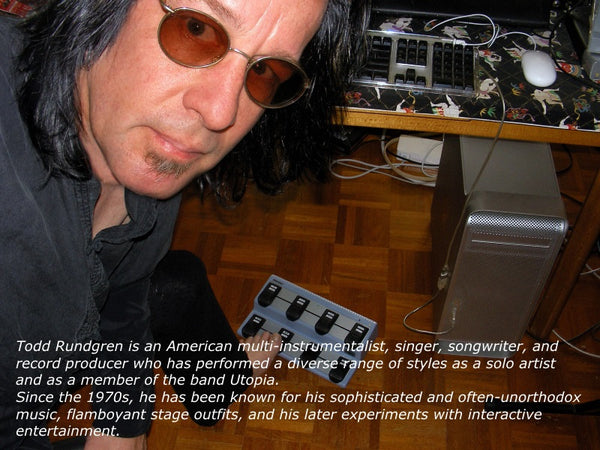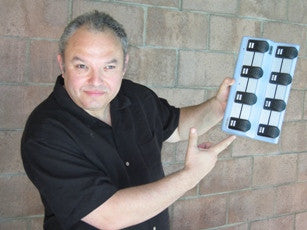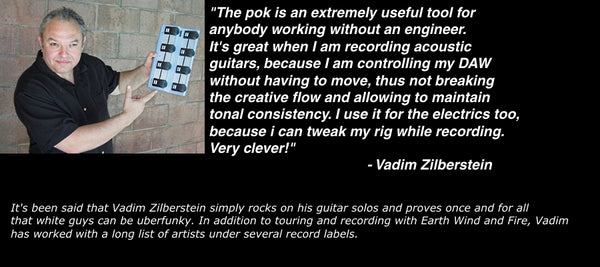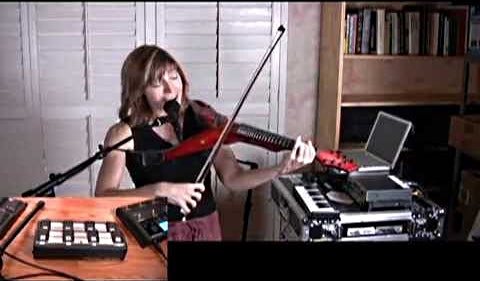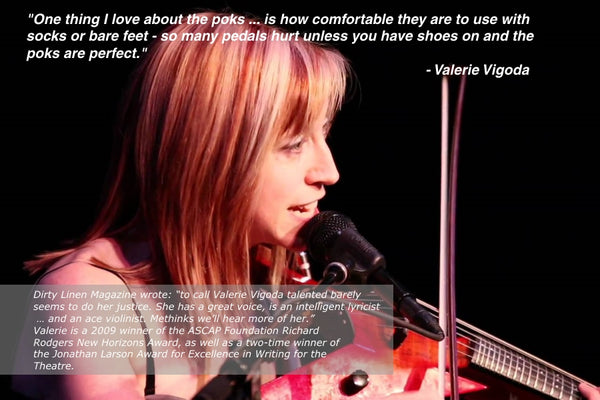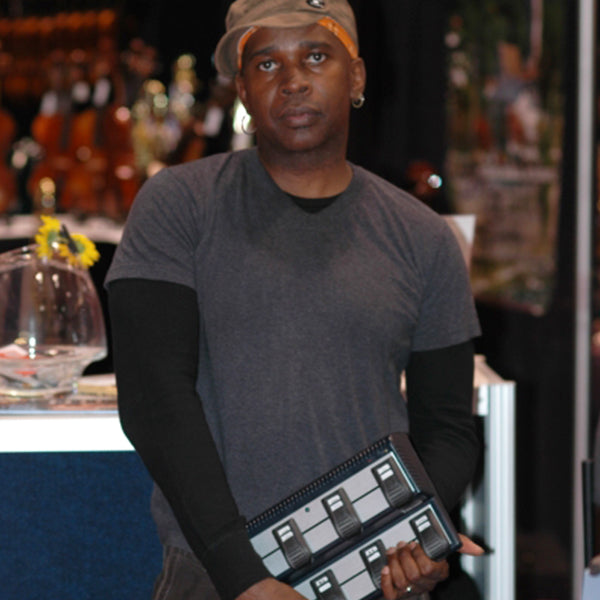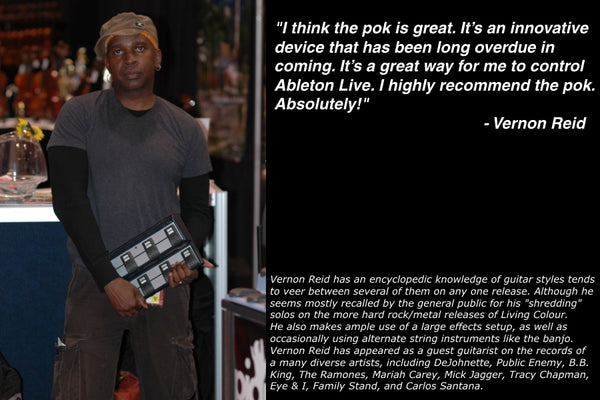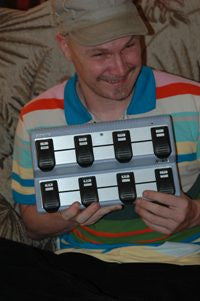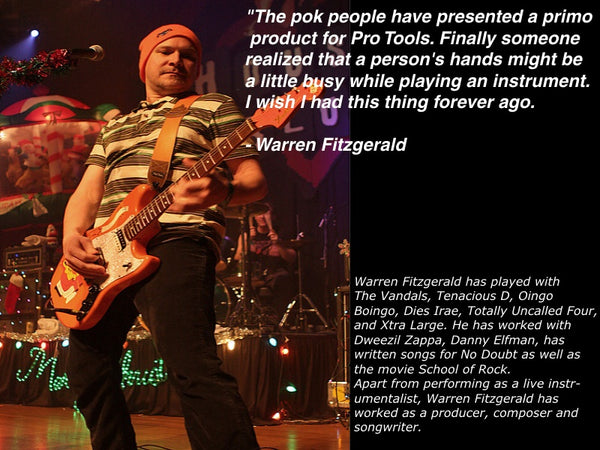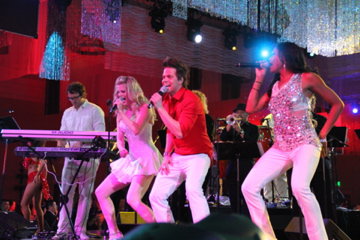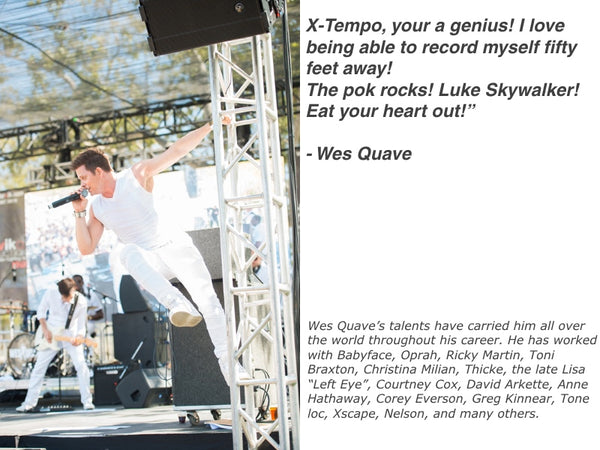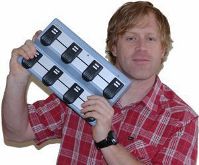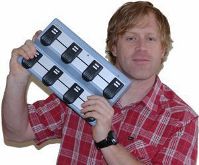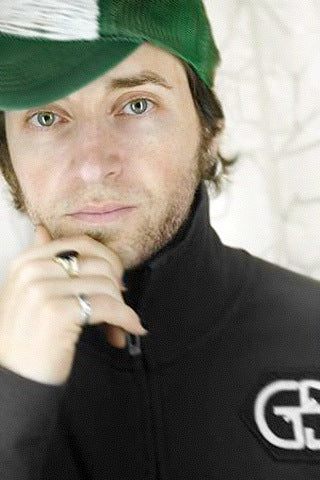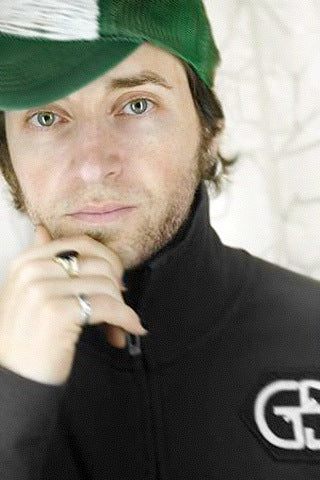 The pok helps me keep the focus on making music without losing any momentum. Love it!!!
(Keyboardist/Vocalist/Songwriter/Producer)
Zoux has worked with artists such as Angry Salad and Addison Groove Project, and Aly & A.J.